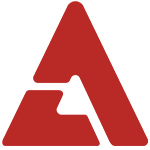 Japanese fans will be seeing more of talented soloists, in addition to idol groups, and one of them will be K.Will, who kicked off a 3-city tour on February 22nd.

On the 22nd, K.Will successfully wrapped up his solo concert in front of 1,500 fans at Kobe. He sang his latest single "Please Don't" with a fresh twist alongside a 7-member band. The soloist not only impressed with his powerful vocal chops, but his dance performances as well, and surprised his fans with covers of B2ST's "Beautiful Night" and Psy's "Gangnam Style".

He shared, "Kobe is the first place that I previously held my solo concert which makes it more meaningful. I am filled with excitement and nervousness for the upcoming Japanese tour. I think I started the first show off to a good start."

Starship Entertainment stated, "K. Will's concert in Osaka and Tokyo last June became sold out and following requests for additional concert dates along with the warm response from Japanese fans, we started a 3-city tour. Through this concert series, we hope to communicate much more closely with our Japanese fans and share the music together."

K. Will will continue on with his tour in Tokyo on the 24th and Fukuoka on the 26th.