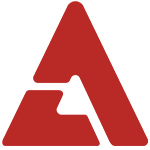 Park Shin Hye and Yoon Si Yoon, who are currently playing the lead roles in tvN's Monday/Tuesday drama 'Flower Boy Next Door', have recently taken yet another selca together.

While the cast and film crew of 'Flower Boy Next Door' were taking a break the pair shot a quick photo both showing off the ever-popular peace signs. As they lean in close together, the two appear to be friends. As expected, as co-actors, the duo have a great chemistry as an on-screen couple.

Kim Ji Hoon and Park Soo Jin were also present on set that day.

In other news, 'Flower Boy Next Door' will be finishing up soon with two episodes left in its run. As Monday and Tuesday draw closer, we can only wonder at how the drama will end!

Any predictions?