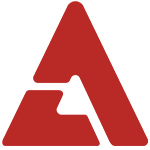 2AM's Seulong brought his real age into question on the latest episode of MBC's 'Blind Test Show 180 Degrees' after receiving shocking results regarding his 'true' age.

Prior to an age-matching game, the guests stepped forward to determine their 'true' ages, determined by a machine that analyzes their facial structure.

First of all, fellow 2AM member Jinwoon was revealed to have an actual age of 16 years, strictly based on his face profile. However, when Seulong stepped up to be examined, the machine returned a surprising result: Seulong was actually 44 years old, a whopping 17 years older than his current age of 27 (Korean age)!

"That's impossible!" Seulong erupted, unable to believe that he could be mistaken for a man in his 40s.

It's okay, Seulong - you still look pretty darn handsome to us.