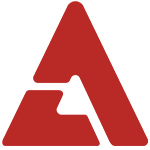 Looks like Seo In Young and her 'Get It Beauty' has some competition in the making as another sexy diva is about to take her shot at hosting a beauty talk show!

Son Dam Bi and former After School leader Kahi, who are known to be close friends, will be putting their teamwork on display as they make their main MC debuts through MBC Music's 'Son Dam Bi's Beautiful Days'.

'Son Dam Bi's Beautiful Days' will be aimed towards women in their 20s-30s and will share lifestyle and beauty advice. The show will not only focus on beauty know-hows from experts, but a variety of topics including culture, fashion, and much more. Fans will also get a chance to quench their curiosity regarding Son Dam Bi and Kahi's own lifestyle and beauty tips through the program!

'Son Dam Bi's Beautiful Days' will premiere on March 14th, just in time for White Day!