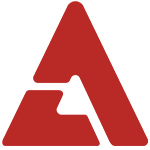 ZE:A's Kwanghee revealed that he'd like to partner up with After School's UEE on 'We Got Married'.

On the January 18th broadcast of MBC's 'Section TV', he sent a "love call" to UEE instead of his actual on-screen wife, SECRET's Sunhwa.

He expressed, "How can I change my wife? If I had to though, it'd be UEE. She's sexy, isn't she," showing that he's a fan of the leggy After School member.

Sunhwa wasn't all forgotten, however. Kwanghee added, "Being in an on-screen marriage with Sunhwa, it's impossible not to like her. It would be a lie to say I have no feelings for her. The way I make her fall for me is with my good looks. The staff members [shake when they see me because of how handsome I am]."