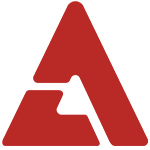 T-ara's Soyeon is being considered for a role in 'Iris 2'.

Reports have surfaced that Soyeon is one of the candidates for a role in 'Iris 2' to play an NSS agent alongside Doojoon and Lee Joon. A representative from 'Iris 2' said, "There is nothing confirmed right now but Soyeon is being considered and we are looking at things optimistically. A few members other than Soyeon also match the NSS agent character, so we have the casting still open."

Soyeon had acted before in 'Haeundae Lovers' in August. Even though her acting had been praised, she was forced to have limited scenes in the drama because of many controversies and her car accident. Along with news that Soyeon is being considered for a role, fans are wondering if she might be taking KARA's Jiyoung's place. Although she was reported to join the cast of 'Iris 2' back in September, she has not participated in any of the promotional activities so far and is missing from the teasers and posters.