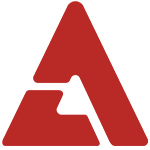 miss A's Suzy garnered positive attention for her fashionable airport styling.

Suzy was recently spotted at the Incheon Airport on her way to Thailand. She is going to Thailand to participate in a photoshoot for the outdoors clothing brand Bean Pole.

At the airport, Suzy was seen wearing a navy and green stripped knit with a black A-line skirt, accentuating her slim waist. She added on a warm, orange windbreaker to add onto the spring mood of the outfit.

Netizens were allured by Suzy's beauty and commented, "Suzy looks like she popped out of a romance comic", "Suzy's fashion sense just increases every day!", and "Despite the damp weather, Suzy shines brightly".