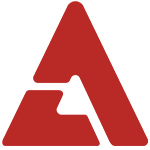 Psy's 'Summer Stand Concert 2012 The Water Show' solo concert held on August 11th, 2012 has been released as a DVD today (23rd) for fans who missed out on the concert or just want to remember the good times they had at the event.

Psy has earned the nickname '#1 Performer' after having held numerous concerts whether it be a solo effort or a collaborative effort, never failing to bring the crowd a good time.

He definitely lived up to the nickname as he endlessly amazed the sold out crowd of 30,000 at 'The Water Show' with his energetic performances.

The DVD will include performances of hit tracks such as "Bird", "Champion", "Paradise", "It's Art", "Shake It", "Right Now", and the song that took 2012 by storm, "Gangnam Style".

The sales for the DVD filled with Psy's passionate energy and the immense support of the crowd have gone on sale, so remember to pick up a copy!