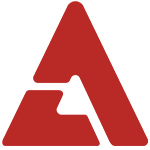 Tiger JK, Yoon Mi Rae, and Bizzy's project hip hop group MFBTY will be releasing their first album on the 21st at noon KST.

Many music fans are looking forward to MFBTY, because the three artists that are at the top in hip hop have come together for the first time to make an official team. The teaser that was released last week also became a hot issue because it told fans that their music will be a completely new style that was different from before. The three expressed their want to put down their usual music style and to try out genres they have always wanted to try, or those that they have never tried.

The album will consist of 3 songs, including the title song "Sweet Dream". The song is a unique song that has the DJ-and-producer SMELLS' unique club sound, and combines various genres such as hip hop, electro, and progressive. The mini album also includes an electro-house-club tune version of "Sweet Dream" titled "Sweet Dream (SMELLS Like Money Mix)", and the hardcore hip hop beat "BizzyTigerYoonmirae (MFBTY)". "BizzyTigerYoonmirae (MFBTY)" especially is a song by the hip hop producer illmind, who has worked with big names such as Kanye West, Eminem, and 50cent.

Not only so, but the music video for "Sweet Dream" will also boasts and impressively large scale production. The visual artist Lumpens worked on the music video. The members change from head to toe in every scene, showing a new side of Tiger JK, Yoon Mi Rae, and Bizzy that makes viewers forget their original image.

Their 30-second music video teaser is being played at the CGV Yeouido theater on 9 screens through the 'ScreenX' technology. The technology is a 3-screen video technology that CJ CGV gained a patent for the first time in the world.

Tiger JK said, "Instead of worrying about making a great song and lyrics, we just worked happily like we were on vacation. We got rid of the thirst of trying music that we've been wanting to try for so long. As actors show a different side every project, we're going to work as MFBTY and show new characters of us."

MFBTY will release their full song and music video on the 21st and hold a showcase on the 23rd.