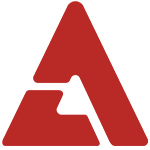 Kim Hyun Joong, Ailee, Baechigi, and Ongals will be performing in Brazil for the '2K13 FEEL KOREA' event.

The '2K13 FEEL KOREA' event is being held to commemorate the 50th year of Korean immigration into Brazil, and will feature a K-pop concert, a non-verbal performance, and various other Korean culture classes. The event will have makeup classes to teach the ways to apply K-pop's trendiest makeup and to teach Psy's "Gangnam Style" dance.

The concert itself will take place on February 24 at the Săo Paulo at the Clube Esperia. The show will include Kim Hyun Joong, Ailee, and Baechigi. Ongals is a non-verbal performance team that participated at the Edinburgh Festival and gained the highest score for two years in a row.

On February 25, the participants of the events will visit a children center in Săo Paulo to give them gifts and spend time with them.