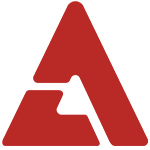 Kang Dong Chul better known as Brave Brothers talked about his hard times on the January 29th installment of 'Moonlight Prince'.

On the show, the panel talked about Shakespeare's 'King Lear', and for a segment, specifically about the famous quote, "The worst is not, so long as we can say, 'This is the worst'."

Brave Brothers opened up on the topic by saying, "I had a lot of what you can say, 'worst's'. I've suffered from hunger for 3 days in a row before because I had no money. My studio got flooded once, as well. I worked on music while I had part-time jobs. Of course, I could have lived by working during the day and doing music as a hobby at night, but I believed music was my path, so I walked down it. I think I did a good job."

Brave Brothers currently makes some of the biggest hits in the industry. He was also a producer for YG Entertainment from 2004 to 2008.