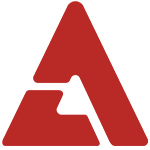 TEEN TOP's Niel has been chosen as the 'Most Fragile' by other idols.

MBC's 'Weekly Idol' ran a survey asking idols on who the 'Most Fragile Idols' were and who could use some healthy nourishment.

The idols who ranked within the top were SHINee's Jonghyun, Girls' Generation's Sunny, and f(x)'s Krystal. However, the one that was selected as the most fragile was TEEN TOP's Niel. Many reasoned that, 'He's too thin even though he's tall', and said they felt sympathy for him when they saw his lanky frame.

The MCs then called Niel and informed him that he was chosen as the #1 'Most Fragile Idol'. Niel defended himself, saying, "I'm not as weak as I look. I'm a man, too".

The episode will air on the 30th.