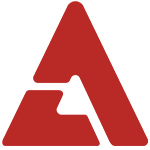 The ladies of 2NE1 dressed up in clothing and accessories from Jeremy Scott, Givenchy, and Balmain for the magazine 'Complex'.

'Complex' is a style and lifestyle magazine aimed at young males and founded by the American designer Mark Ecko. The magazine features various trends in streetwear, hip hop, and graphic art.

For the magazine photoshoot, the ladies dressed in clothing from some of the top names in Fashion.  Jeremy Scott provided his own Fall 2012 collection for the photoshoot, and the ladies brought in their own Givenchy and Balmain pieces for the photoshoot.

The ladies also had an interview talking about being style icons, their entrance into the US market, and what they want to achieve.

Some highlights:

How would you consider your visit to the States this time?

CL: We've decided to hold this tour with the intention of introducing ourselves. So, instead of embarking on a career in America, this is more so the start before the beginning. We're here to introduce who we are, how we look like, what kind of music we make, and meet with our preexisting fans.

What are some difficulties you think you will face?

CL: We actually had this conversation on our way here. We feel like this is our third time debuting. We started in Korea, and then it was Japan last year. Like all starters, there are many places we have to introduce ourselves. When we debuted in Korea we had to do that, we did the same when we debuted in Japan, and it feels the same here.

There were other K-pop artists in the States. After seeing how they approached the U.S. market what have you guys learned, and how do you all expect to move forward?

CL: Well, instead of approaching it differently, we just like to enjoy doing our music. I just think we want other people to enjoy it with us. We're not trying to use a specific plan. If we're sincere about our performances, we're sure many people will connect with us. We try to stay cognizant of it at all times.

In comparison to other K-pop idol groups, did you ever feel like you girls are at the forefront of trends?

CL: What? We feeling that way about ourselves?

Yeah, like, "Oh, why are they biting our style?" Ever felt that way?

Bom: Yes. This is just my personal opinion. Let's see. Don't quote me. When we first debuted, you saw us wearing swimsuits. I feel like a lot of our styles are imitated.
Check out a few photos from the photoshoot below!
[gallery columns="4"]
Source: Complex
Tip: banfaceforever