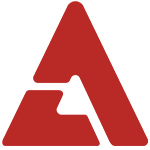 Jo Kwon recently revealed the thoughts he had while filming MBC's 'We Got Married' with Brown Eyed Girls' Ga In.

During an interview with fashion magazine @star1, Jo Kwon stated, "I filmed [We Got Married] as if I were really dating Ga In."

He continued with,"At the time I wanted to show everyone that celebrities can sincerely date just like regular people. In order to be able to connect with the viewers we needed to be honest. I think fans loved us because I always thought 'we're really dating, we really got married' to myself."

Jo Kwon also revealed he has maintained a good relationship with Ga In and the two stars contact each other once in a while.

In related news, 2AM will be making a comeback with a new album this spring.