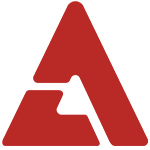 Management companies CS Happy Entertainment and Nextar Entertainment will be merging to form one agency!

CS Happy Entertainment revealed the news: "Jun Chang Sik CEO of CS Happy Entertainment, which has put out singers like December, KCM, Zia and managed others like Park Sang Min, Jung Jun Ha, and Lee Hee Jae, will be joining forces with Nextar Entertainment, which composer and producer Cho Young Soo is a part of, to form a new company."

With Cho Young Soo having worked closely with Jun Chang Sik CEO for the debut of December, KCM, Zia, and more, they have shown their great teamwork already, making this a logical choice for the two companies.

So with this merger, some of the talented singers you have come to know of like Kim Green, Sook Hee, 2BiC, as well as the artists mentioned above, will now all be housed under the same joint company.

Cho Young Soo added his thoughts, commenting, "Jun Chang Sik CEO of CS Happy Entertainment is very skilled in the areas of marketing, promoting, as well as discovering talents and training them, so I have much respect for him. Like how we've worked together until now, we anticipate that we will continue to cooperate to bring about more achievements in the future. We will be starting with 2BiC's album in March, and we are currently preparing a 5-6 member female idol group, so please look forward to it."