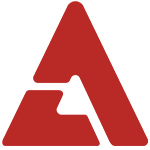 B1A4's Baro shared an emotional story of his younger sister.

On the January 15th episode of 'Strong Heart', Baro revealed, "I have a little sister who is 4 years younger than me. She turns 18 this year. This happened when I was in middle school and she was in elementary school. There was a time when my father's business didn't work out, so our family was going through a difficult time."

He continued, "One day as my parents fought, I heard that men would come in and start labeling our possessions so they could take it to repay our debts." He confessed that there was time when his parents were out working, men started to come in their home and his sister started to cry because she was so shocked, but that he couldn't do anything because he was just as shocked.

He confessed, "I should have gone out to comfort my sister, but I was scared too. After they were done, my sister was still crying, but if I went out (of my room) right away, I thought she'd realize I was actually not asleep, so I just kept pretending to be asleep. I cried under my blanket and thought to myself that I would help rebuild our family. My sister gives me strength now".

He also revealed that his sister hadn't told anyone in her school that her brother was a member in B1A4. When he asked her why, she had replied, "If I do something wrong, you'll get hurt because of it", touching the hearts of everyone in the studio.