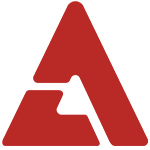 From an over-abundance of debuts to a handful of career-defining comebacks, 2012 has been a big year for K-Pop. But what were the best, most important songs of 2012? Here at allkpop, we're trying to answer that question with our 'Top 50 K-Pop Songs of 2012'!

We combed through this year's many, many releases to bring you a list of fifty of the year's most noteworthy songs. We'd like to thank you for sticking with us these past several weeks. Now, finally, we proudly present our top ten songs of 2012!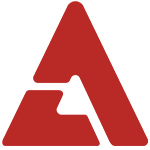 10. Ailee "Heaven"
Label: YMC Entertainment
Release date: February 9, 2012
Production: Wheesung, Lee Ki, Seo Yong Bae



With her command of the stage and high level of professionalism, it's easy to forget that powerhouse vocalist Ailee debuted less than one year ago. 2012 has been a great year for female soloists, and Ailee was the first with her runaway hit of a debut single, "Heaven", which she promoted while working on her drama, 'Dream High 2'. She went on to join the cast of 'Immortal Song 2', to feature on songs of multiple other artists and to contribute to OSTs before making her comeback with "I'll Show You". While "I'll Show You" may have made her one of only two rookies to win a music show this year, it was her explosive debut with "Heaven" that paved the way for that to happen.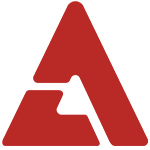 9. Akdong Musician "Don't Cross Your Legs"
Label: SBS Contents Hub
Release date: November 25, 2012
Production: Lee Chan Hyeok



Although K-Pop is sometimes criticized for lacking originality, Akdong Musician doesn't fall victim to such criticisms. When Akdong Musician first came on their stage with their self-composed "Don't Cross Your Legs", they floored the three judges with their skills. Yang Hyun Suk even correctly predicted that the song would end up #1 on real-time searches. The young sister-brother duo showed off not only the sister's charming vocals and rap talent, but the brother's guitar and composing skills as well. And let's not forget their clever lyric writing capabilities! All three judges only had praises for the duo, and it wasn't just the judges - "Don't Cross Your Legs" ranked #1 for a long time when it was released as a digital release and is still charting within the top 10. It paved the way for their second song "You're Pretty", which has already reached #1 on various charts. No one knows if the duo will be the winner for this season, but they are definitely the favorites.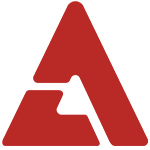 8. B2ST "Beautiful Night"
Label: Cube Entertainment
Release date: July 22, 2012
Production: 4realz; Goodnite, Sleepwell



B2ST had quite the job ahead of them with their comeback in 2012. 2011 had been a hugely successful year for the group, whose 'Fiction and Fact' album won multiple awards and cemented them as one of K-Pop's forefront male groups. While it may have been tempting to try to recreate the magic of 'Fiction and Fact' by continuing in the angst-ridden image they'd been building since their debut, B2ST took a risk by completely turning their established image on its head with the incredibly upbeat and addicting song, "Beautiful Night". The group ditched their coordinated boyband outfits for more fashionable clothes, and their tight choreography for something more free and fun. They did the unthinkable for many K-Pop dance groups by actually singing some live harmonies instead of entirely relying on the MR. With this comeback, B2ST challenged the notion that they'd peaked with 'Fiction and Fact' by showing us that they have a few more tricks up their sleeves.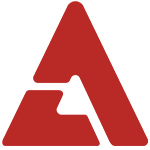 7. Lyn "Back In Time" (The Moon that Embraces the Sun OST)
Label: Korean Association of Phonogram Producers
Release date: January 17, 2012
Production: Kim Bak Sa, Meng Lee



"The Moon that Embraces the Sun" is definitely one of the biggest dramas of 2012, putting actors such as Kim Soo Hyun and ZE:A's Siwan in the spotlight. Another product of the drama was its OST "Back In Time", sung by none other than the incredible Lyn. The song set the mood perfectly for the historical drama and went onto become the most popular OST of the year. As OSTs and ballads are all-time favorites in Korea, "Back In Time" swept not just the usual real-time, daily, and weekly charts, but also monthly and yearly charts.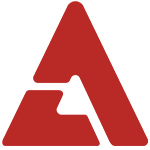 6. SISTAR, "Alone"
Label: Starship Entertainment
Release date: April 12, 2012
Production: Kang Dong Chul, Brave Sound



Up to this year, SISTAR was better known for their scandalous choreography than for their actual songs. While their popularity had already slowly been on the rise, they won their first mutizen in 2011, and Hyorin started receiving serious praise for her vocals during her run on 'Immortal Song 2'. However, it wasn't until they unleashed "Alone" in April of 2012 that they really took off, winning music shows against acts such as Super Junior and Big Bang. They inspired a number of sound-alike songs from people hoping to achieve their level of success, not to mention parody performances from the likes of Psy and 2AM. With other top groups struggling to maintain their position, SISTAR came out of nowhere and surprised us all by becoming one of 2012's defining acts.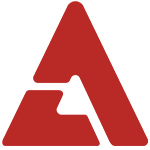 5. T-ara "Lovey Dovey"
Label: Core Contents Media
Release date: January 3, 2012
Production: Choi Kyu Seong, Shinsadong Tiger



It's a risk to call anything "iconic" before its time, but it's probably safe to say that T-ara's "Lovey Dovey" has reached icon status. With "Roly Poly" in 2011, the girls of T-ara established what disco influences in K-Pop would sound like, a formula they solidified with "Lovey Dovey". Since then, disco-inspiration has become a K-Pop genre all on its own, with T-ara's influences showing up in songs by Girl's Day, Dal Shabet, A Pink, Crayon Pop, and Gang Kiz, among others, and which will likely continue showing up in years to come.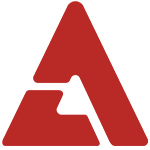 4. Big Bang "Blue"
Label: YG Entertainment
Release date: February 22, 2012
Production: T.O.P, Teddy, G-Dragon
allkpop review



Anyone who's even just loosely followed K-Pop for the last year or so is certainly aware of the scandals that rocked Big Bang in 2011. Those scandals had us all wondering what the future held for this group. With public sentiment that swayed largely against them in Korea, and with many feeling the band hadn't been out of the public eye long enough to make a comeback, the group was under incredible pressure to prove that they deserved to be back on top. "Blue" was the comeback that the public wanted- a stoic, repentant Big Bang, reflecting on their mistakes. The song picked up right where "Love Song" left off, letting fans know that this was still the Big Bang they fell in love with. In addition to striking the delicate balance of pleasing fans and appeasing the public, the song is just plain good, and would have ranked high on this list even if the scandals had never happened and the song carried less obvious metaphorical resonance.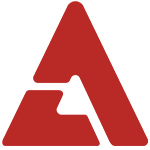 3. Busker Busker "Cherry Blossom Ending"
Label: CJ E&M
Release date: March 29, 2012
Production: Jang Beom Joon, Bae Yeong Joon



Perhaps J.Y. Park himself said it best when he tweeted about Busker Busker back in April: "Listened to Busker Busker's music. It's so beautiful, it hurts… thanks to them, I stayed in my studio all day writing music. It hurts, but I'm also happy." Later, Yang Hyun Suk said "The idol fad is over. Now, the market has moved on from idols onto singers with artistic qualities such as Busker Busker and Psy." "Cherry Blossom Ending" stayed on the charts for a total of five months- a feat that only two other acts have achieved this year- and the rest of their songs stayed on the charts for several months as well. Unassuming as they are, Busker Busker appears to be the forerunner of the next generation of non-idol artists to take on the world of K-Pop, and everyone is paying attention.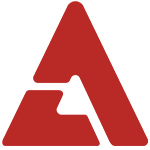 2. Psy "Gangnam Style"
Label: YG Entertainment
Release date: July 15, 2012
Production: Psy, Yoo Geon Hyeong



What is there to say about "Gangnam Style" that hasn't already been said? It's the song of 2012 not only in South Korea but all over the world.  It has accomplished everything from igniting discussions about classicism and societal pressure to excel to giving us the biggest dance craze since the Macarena. Psy has become a household name, even in households that didn't know K-Pop existed until this year.  He's won awards, rubbed elbows with President Obama and leaders of the UN, graced stages from 'The Ellen Degeneres Show' to the 'American Music Awards', and has never been anything but gracious and humble about it. While the success of "Gangnam Style" has more to do with the video than the song, and the song itself isn't all that revolutionary. It falls very firmly in the passé category of last year's repetitive, chorus-less party songs such as Park Myung Soo's smash hit, "I Cheated", as well as Big Bang's "Fantastic Baby", 2NE1's "I'm The Best". Either way, it is still record-breaking, ground-breaking, and boundary-crossing, perhaps even opening the doors for K-Pop to finally gain some kind of a foothold in western pop culture.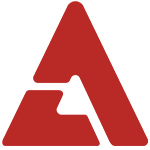 1. SISTAR "Loving U"
Label: Starship Entertainment
Release date: June 28, 2012
Production: Duble Sidekick



SISTAR is the only group to appear twice on our list- both mentions in the top ten, no less- and deservedly so! After soaring to new heights with the somber style of "Alone", the girls came back with "Loving U", a bright, confident song and image that couldn't have been more different. "Alone" was already a big image change for SISTAR, so it was a risk to go for yet another drastic change while they were still on top- why mess with success, right? However, it's a risk that paid off in spades as "Loving U" went on to do even better than "Alone", meaning SISTAR was more than just a one-hit-wonder. More importantly SISTAR proved to be a trendsetting group this year with "Loving U", bringing back a modernized take on classic late 90's K-Pop (which makes use of breakbeat, complex instrument arrangements, and lots of hook synths) as the staple sound of Korean pop this year. This year, SISTAR not only outshone everyone around them by placing at the number one spot on Korean charts longer than any other artist this year, but also cemented their position as the group to watch in 2013.



We hope you've enjoyed our top 50 K-Pop songs of 2012- here's to even more great songs in 2013!

[ 41-50 | 31-40 | 21-30 | 11-20 | 1-10 ]
allkpop's 'Top 50 K-Pop Songs of 2012? was compiled by rex_music, jennywill, and contagion. This list is staff-determined and is not in any way connected with the fan-voted 2012 allkpop awards.