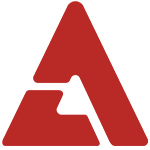 Yoo Jae Suk briefly expressed his thoughts on the cancellation of 'Come to Play'.

On the 17th, 'Come To Play' invited Jung Jun Ho, Sung Dong Il, and Park Sang Wook from 'Marrying the Mafia 5' to the show. One particular segment had the guests lie down and sleep after turning off the lights.

Jung Jun Ho joked, "We all came out here after filming our movie, and you make us sleep. How can you make us sleep right away after inviting guests? Let's film in a more classy way."

At this, Yoo Jae Suk joked, while making reference to the show's cancellation, "We're at risk, so we've been trying our best..." he then added lightheartedly, "but seeing that as our guests all come after 11 at night, we have no choice."

Unfortunately for the show, this episode once again achieved low ratings, coming in at 4.5%, last place in its time slot.