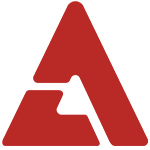 Actor Song Il Kook recently shared holiday photos of his three newborn triplets to celebrate Christmas and New Years, as well as deliver his greetings to the public.

The photos show Song Il Guk's triplets, who were born in March of this year, looking adorable in their matching red, santa outfits as they give the camera adorable smiles.

Song Il Guk shared, "The year of 2012 when I met my three sons whom I love, Dae Han, Min Kook, and Man Sae, [the three names put together means 'Hooray for Korea'] is passing. These kids were able to grow up healthy because of you all. I will live giving it my all even more so from now on."

Netizens commented, "The triplets are so cute", "I feel happy by just looking at them", and "Their names were well given."