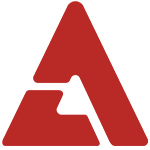 A netizen collected a few letters handwritten by idols to compare their handwriting.

The worst of the handwriting was a group featuring miss A's Suzy, Big Bang's Daesung, Shinhwa's Hyesung, and A Pink's Eunji. Their handwriting were all deemed as being barely legible.

On the other hand, idols such as SISTAR's Hyorin, Big Bang's G-Dragon, 2AM's Jo Kwon, Wonder Girls' Sohee, and INFINITE's L were chosen as ones with the best handwriting. This group had very neat handwriting that was not only easy to read but also cute to look at.

Fans commented, "Suzy's face is so beautiful, but her handwriting isn't", "Hyesung's bad handwriting is legendary", and "L's handwriting is so cute!"