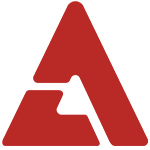 TVXQ's Yunho has been cast in the new SBS drama, 'Yawang / Queen of Ambition.'

According to the production studio, Yunho will appear with lead actors Kwon Sang Woo and Soo Ae. The script reading along with the filming schedule will be planned out shortly.

'Queen of Ambition' is based off of Park In Kwon's comic, 'Daemul - Yawang Jun.'  The story is about a woman named Yoon Na-ri (Soo Ae) who escapes extreme poverty to become the First Lady along with a man Choi Kang-chan (Kwon Sang Woo) who sacrifices everything for her through love, betrayal and greed.

'Queen of Ambition' will be led by the team that worked on 'The Chaser,' Jo Nam Kook and Jo Young Kwang. The writer for 'Rooftop Prince,' Lee Hee Myung will work on the script.  The drama will air after the conclusion of 'King of Dramas' and the first episode is scheduled to air in January 2013.

Yunho debuted in 2003 at the leader of TVXQ and this is not the first time he will be acting.  Yunho appeared in the 2009 MBC drama, 'Heading to the Ground' and also had a special appearance on KBS2TV's 'Poseidon'.