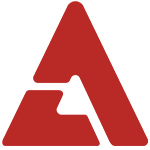 'Beatles Code 2' this week boasted guests of TVXQ, making it a must-watch episode for fans of the group, especially since there were hilarious moments like Changmin opening up about his 'scandal' with his labelmate, hoobae, and fellow male idol, SHINee's Minho!

The MCs dug into Changmin's past and uncovered a 'scandal' involving the idol and Minho. With questions coming in from the MCs about this, Changmin couldn't help but laugh as he started to explain.

"There was a separate concert that Yunho was doing in memory of Michael Jackson. I went with SHINee's Minho to see the event. But unfortunately, Minho's hair at that time was very long. Mistaking the long-haired Minho to be a girl, a Japanese reporter snapped pictures and reported it as a relationship scandal," Changmin said.

Not quite convinced by his explanation, MC Tak Jae Hoon countered, "Are you sure you didn't tell Minho, 'you play the role of the girl [in this relationship] so grow your hair out?'" flustering Changmin. Of course, Shindong wasn't the one to sit back in all this as he also poked fun, asking, "So if you had to choose one male idol you've been keeping a watch on lately, who is it?"

Changmin then tried to defend himself and confess his love for girls as he stated, "What are you saying? Why are you asking me things like that? I like girl idols a lot. I like After School and.." However, with his voice becoming soft towards the end, the MCs pointed out that he didn't seem quite sure of himself, once again bringing laughter in the studio.