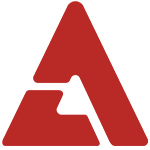 Rainbow's Jaekyung recently caught the attention of viewers and fans as she embraced her natural appearance without makeup to fully immerse herself in the nature of the show.

A few captures of her bare face from 'Laws of the Jungle W' were uploaded online, further gaining attention. Seeing the photos netizens remarked on the difference between her bare face and made up face as well as complimenting her will to fully get into the show by agreeing to appear on camera for extended periods of time without makeup up on, despite being a female idol.

During this episode of 'Laws of the Jungle W' stars Lee Soo Kyung, Jo Hye Ryun, Joanne, Jung Juri, Park Sang Myun, and Jae Kyung traveled to Papua New Guinea. This show is known to be particularly difficult for female stars because of the amount of strength required to endure the different situations that may hit them.

Prior to leaving for Papua New Guinea Jae Kyung had posted on her Twitter, "Don't be surprised when you see me without makeup on 'Laws of the Jungle'!"