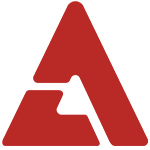 It seems SBS' 'Strong Heart' will be relaunching with a new format beginning in February 2013.

According to SBS, the PD of the show Park Sang Hyuk will be going overseas and a new PD will be replacing him starting on January 15th. Naturally, the show will undergo a revamp with this change.

SBS said, "PD Park will be directing until early January, and PD Shin Hyo Jung will be taking his place. After we finish airing all the 'Strong Heart' recordings, there's a possibility that 'Strong Heart' may change its format as new rival pilot programs will be airing in the same timeslot as 'Strong Heart'. We'll be giving concrete details on the new 'Strong Heart' by mid-January. Nothing has been confirmed as of yet on the format change, or if we'll be changing MCs. It will be determined after further internal discussion."