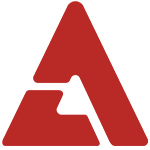 If there is one thing Core Contents Media and its subsidiaries excels at, it's making music videos and lots of them at that. So it should come as no surprise that SPEED's upcoming music video is said to be another blockbuster coming our way!

As mentioned previously, actress Park Bo Young will be starring in the music video, but it turns out joining her will be others like A Pink's Na Eun, Ji Chang Wook and Ha Suk Jin, who will all be starring in this new project that is said to have cost 750 million KRW or around $700,000 USD!

The filming started this morning on the 15th, and will continue on for two more days under the direction of director Cha Eun Taek, with a special appearance by Kim Young Ho.

The drama version of the music video will be divided up into two segments featuring the songs "It's Over" as well as "It's My Fault", and will feature a heartaching love story and friendship set in the '80s.

Okay so we have some big names starring in the video, but what else is going into the $700K USD? Well in order to truly pull off the blockbuster effect, they'll be bringing 700 extras as well as a special artistic team to help bring to life the apparel and accessories that were found in the '80s.

In addition to Park Bo Young's appearance in the music video, the actress will also be featuring in the song "It's Over" as well, further increasing our anticipation.

So are you excited for SPEED's return on January 9th?