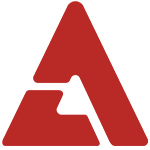 CNBLUE's Jungshin recently put rumors concerning his sexuality to rest on the December 14th episode of SBS' 'Go Show'.

Jungshin addressed some of the comments he's heard about himself stating, "Since my debut, I've heard people say, 'Isn't he gay?'. If you type 'Lee Jung Shin' on portal sites the word 'gay' appears next to it. I think it's because I was a guy with long hair since the start of my debut. People around me would also tell me how my face looks pretty."

The MCs hilariously tried to help Jungshin shed off the rumors by asking him if he would like to claim himself as a "maniac" when it comes to his interest in girls.

However, Jungshin decided that being a maniac wasn't such a good image to have either, and commented,"In real-life, I like women a lot. Let's just say, as much as the next guy out there."