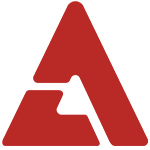 Smart school uniforms has released its teaser CF featuring the brand's endorsement models B1A4.

The ad asks "December 22nd, do you want to do the 'style up dance' with B1A4?"; the question is also a play on words that refers to matching looks with the idol group. With the teaser CF released, many fans are looking forward to what might be coming later on this month.

In the teaser, B1A4 can be seen doing a comical dance in front of a cityscape with the date "December 22nd" prominently on display. Viewers commented, "They're so bright and cheery", "What is this? You'll regret not watching this video", "The dance is so adorable", and more.

In related news, B1A4 will open their first solo concert, 'Baba B1A4', on December 8th to the 9th at Seoul's Olympic Park.

Check out the teaser CF below!