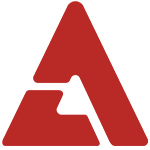 SISTAR's Dasom and C-CLOWN's Siwoo will be voting for the first time this year.

Siwoo turned 20 in Korea this year, which qualified him to vote for the first time. Even though the official Election Day is December 19th, he participated earlier in the absentee voting. After he voted, he tweeted, "I just cast an absentee ballot~ It's my first vote ever!! Yeah~~ It was cool hehe. Don't lose the precious right that's given to us! Make sure you vote~" and uploaded a photo of himself in front of a ballot.

Fans commented, "Congratulations on your first vote~", "Good job!!", and "I'm going to vote like Siwoo!".

Yedang Entertainment commented, "Siwoo's address is registered inGwangjoo city, where his family lives. Even though Election Day is on the 19th, we're busy with promotions so he thought he'd be busy on that date. He already registered to be an absentee voter last month. He took care of everything himself because he said that he wanted to vote. After he voted, he was really excited and said he was going to boast to the other members."

SISTAR's Dasom similarly turned 20 this year, and also expressed her resolve to vote. Starship Entertainment said, "Dasom will be voting on the 19th. This is her first year eligible because she was born in 1993, and she will be adjusting her activities to vote. It's her first time, so she really wants to do it."