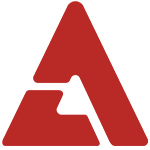 For two days on December 18th and 19th, SS501's Park Jung Min performed for a crowd of 5,000 fans for his 'Face Off' concert.

Held at the Tokyo Dome City Hall, the concert presented dual images of both Park Jung Min and Romeo, his Japanese stage name. The concert kicked off on the 18th with performances as Romeo, showing fans a side of him never seen before with a mixture of fantasy and mystery. Romeo performed "Give Me Your Heart", his first single, and "Tonight's the Night", his second single, among a total of 15 songs.

The singer opted to put his full focus on his songs, putting commentary at a minimum to show off his vocal prowess instead.

The concert on the 19th saw his return as Park Jung Min for a fun, light-hearted Christmas fan meeting, titled 'Beautiful', with musical-like stage directions centered around the concept of his November single release, 'Beautiful'. Aside from his title track, he sang a number of foreign hits like Mr. Children's "365 Days" and Elvis Presley's "Love Me Tender".