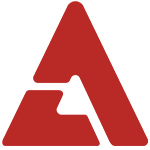 On December 26th, 'Weekly Idol' will air a special thanking all the idols that helped make the show shine in 2012.

The guests will include an incredible line up including members from Super Junior, SHINee, B2ST, miss A, f(x), and more.

INFINITE's Sunggyu was the idol that appeared the most on 'Weekly Idol' in 2012. To show their appreciation, the two MCs Defconn and Jung Hyung Don each gave him a kiss on both cheeks.

Jung Hyung Don said, "As a special present for Sunggyu, we want to give him a kiss that's full of our love". Even though Sunggyu rejected their present vehemently, the pair sandwiched him to give him a kiss. After the kiss, Sunggyu expressed his shock by saying, "This wasn't originally in the script!".

Check out the special episode of 'Weekly Idol' on December 26th!