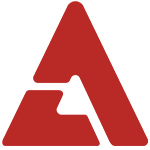 On the December 18th episode of SBS' 'Strong Heart', actor Go Kyung Pyo revealed a hilarious episode about how he ran into his doppelganger Super Junior's Siwon.

Go Kyung Pyo shared, "I am attending the same health club as Siwon. The trainer once put us face-to-face. The trainer asked Siwon, 'Who do you think you look like?' and Siwon replied, 'Does director Jang Jin work with someone who looks like me?'", revealing Siwon's clueless nature about his visual similarities to Go Kyung Pyo who worked with director Jang Jin on tvN's 'SNL Korea'.

The actor continued, "After hearing that, I am sorry to say this.. but I thought [Siwon] had a problem with facial recognition", bringing laughter on set with his honest thoughts at the time.

Go Kyung Pyo also fooled a live audience back in July when he introduced himself as Siwon when Super Junior appeared on SNL Korea, you can view this clip below.