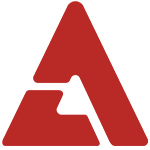 For my money, there is really no better time of year than the holiday season. Everything about it from the cold air, football games, Christmas decorations, and the great food with friends and family make it my favorite time of the year. It's especially important this year as this past week we were reminded of the importance of the ones we love and never to take them for granted. I know I will certainly give my young nieces and nephews an extra hug and thank God for the time we have together.

There is another component that is essential to completing the holidays: the music. Each year as soon as you digest your Thanksgiving turkey, you can count on a local radio station to being playing their 24/7 Christmas carols and holiday music. Old school K-pop is no stranger to good winter music as holiday themed music has been a staple of some of your favorite old school artists for years. So in the spirit of the season, here are a few holiday classics to add to your playlists.


Turbo - White Love/X-mas Dance Party
Turbo
is typically known for their high-powered techno, dance tracks and back in 1996 they released a special album fusing Christmas and their style of music called '
X-mas Dance Party
' (you'll find Koreans love to use 'X-mas' over Christmas). This album helped make the group synonymous with winter and from this album came many pretty good songs with the most well-known of the bunch being '
White Love
' which is still played throughout Korea during this time of year. As a bonus, I also included the single from the album, '
X-mas Dance Party
' because Christmas just ain't Christmas without a dance party.
DJ DOC - Winter Story
While its summer brethren often gets more hype,
DJ DOC's
'
Winter Story
' is one of my personal favorite songs and as a matter of fact, is on my playlist now. No one does fun and energetic like DJ DOC and this song perfect for a ski trip or just hanging out with some friends on a cold night. Even after sixteen years, the song still can stand on its own as evidenced by the most recent episode of '
Immortal Classic 2
' when former g.o.d members
Son Ho Young
and
Kim Tae Woo
teamed to rock the house with their updated version.
HOT - Wedding X-mas
These days it seems like every idol puts out a cover of a holiday song or releases a holiday inspired single this time of year but the very first idol group to do this was your boys
HOT
. The song sounds pretty standard now but back then it was a novel concept to have singles released according to the seasons. I admit that the song is pretty saccharine but no one does cute like
SM Entertainment
.
SES - Snow, X-mas
Speaking of
SM Entertainment
, you can't leave off winter music and not include the lovely ladies of
SES
. If HOT's song was saccharine then this song was like a cavity inducing avalanche of Pixy Stick sugary fun. But at least they're three cute girls and I'll be honest, there are very few things that
Eugene
can do that I won't love (although getting married was one of them).
SM Town - Jingle Bells
The final song of the SM trio is from the now famous and ubiquitous
SM Town
winter albums. Most K-pop record labels now create these label-wide albums (like
JYP Nation
and
YG Family
) but the very first to do this was SM Entertainment and the genius that is
Lee Soo Man
. What a novel concept; get all of your artists who are super popular and make them record an album together around big events to create duets and groupings that fans have been craving for. This song featured all of your favorites like HOT, SES,
Fly to the Sky
,
Shinhwa
, and an appearance by
Yoo Young Jin
who is one of the creative forces behind the company and a former singer himself. He's probably best known (or unknown) for being the producer for some of your favorite groups like HOT, SES, Shinhwa,
Boa
, and more.
Jang Nara - Winter Diary
I probably should have done a better job of featuring more of her music but
Jang Nara
makes a rare appearance in this column. The song '
Winter Diary
' was the title track from her fourth album in 2004. The song is more mellow and laid back then some of the other songs on this list and also featured an interesting music videos which I honestly still don't think I fully understand.
Fin.K.L - White
The lovely ladies of
Fine Killing Liberty
make their way into this column with their entry into the idol Christmas song list. '
White
' was from the group's 2.5 album and is a sweet ode to a young couple and how their love has grown over the past year. Yes, the song is overly cutesy and sweet (that seems to be a pattern with many of these idol songs) but as with SES, you can't go wrong with
Lee Hyori
and in the case of this video,
Sung Yuri
who was pretty much the prettiest girl on Earth during this time.
Young Turks - White War
This song has been mentioned before in the
Young Turk's
specific column but had to bring it back here. The title of the song pretty much sums up what the song is about. I personally like this song because I would listen to it all the time on ski trips with my friends on my Sony Discman. Man, I miss that thing. It was clunky and it skipped all the time but there was something very satisfying about clicking in a CD and listening to it.
Chakra - Lonely Christmas
I think I mentioned that I was never a huge
Chakra
fan but I am a sucker for Christmas songs and pretty girls so I was pretty defenseless against this. Also, the song isn't a sappy song either and is more about the loneliness that the holiday season can represent for some people. If you are going to be alone over the holidays, don't fret, I have just the cure for you. Get a hot, greasy pizza with the works, a nice bottle of wine (or soda for our underage friends) and check out this list of K-dramas (and here) and Korean movies that can help you pass the time.
Mariah Carey - All I Want for Christmas is You
Obviously this song is not K-pop but it is way back with the the original recording released in 1994 (even though I'm using the recent viral version with
Jimmy Fallon
and
The Roots
) and I don't know how you can NOT include this song in any list of Christmas music. '
All I Want for Christmas is You
' is the last, new song to be included in the holiday canon of music and is now a standard of the genre. The song is also one of
Mariah Carey's
best songs ever, and personally, it's my favorite song she's ever recorded. Just so I don't cheat too much, I will include K-pop in this by including
Girl's Generation's
cover of the song and ending anything with Girl's Generation is never a bad thing.
Whatever you end up doing over the holidays, be safe, be happy, and have a merry Christmas. See you in 2013!