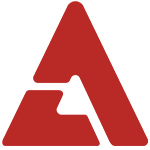 Rookie girl group Crayon Pop have sold out their Japanese mini-concert in just under an hour!

The girls made their debut in Japan prior to promoting in Korea. They've been featured as endorsement models for various cosmetic, such as Coco Blue, and beverage brands. To keep their popularity going, the members of Crayon Pop have decided to open a 'Crayon Pop 2013 New Year Mini Concert' in Shibuya in January.

The concert will be a part of their upcoming Japanese promotions, and it's off to a good start as tickets for the concert sold out just an hour after going on sale. Fans who weren't able to purchase the tickets made enough requests to make concert directors consider adding another date.

Chrome Entertainment stated, "We're all surprised and grateful due to the unexpected support Crayon Pop have been receiving in Japan for their mini-concert. We're planning on adding another concert date filled with fun stages and honest talk times, so that people can fully grasp Crayon Pop's various charms."