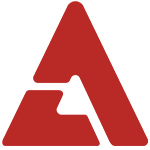 Singers Bobby Kim and Kim Tae Woo are hard at work preparing for their upcoming event!

'The Vocalist', which has been going on for its 4th year now, will be greeting its audience under the name of 'Two Man Show' this year, featuring the two singers.

It's clear from the photos of the rehearsal session that despite it only being a practice, the two are fully absorbed in the feel of the songs as they give it their all to produce only the best stages for their fans.

'Two Man Show' will begin on December 22nd at Gyeongju before heading on over to Busan, Seoul, and Anyang.