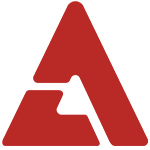 Son Dam Bi's "Dripping Tears" has been a hot issue ever since its release.

After the release of her music video, a photo of Son Dam Bi uploaded posted through her Facebook with the caption 'Introducing my head-tilting alien friends' is gaining attention again. In the photo, Son Dam Bi is standing amid 'aliens' with strange masks, sporting her blonde wig and tilting her head the same way as the 'aliens'.

The identity of the 'aliens' were revealed in her music video, and turned out to be her back dancers that performed her flashy choreography with her. Netizens commented, "It's amazing they can breathe under that thing", "I thought they were dolls, but it's surprising that they're all people", and "Will the dancers will be standing on stage with this outfit?".

Son Dam Bi will be having her comeback stage on the 15th through M! Countdown.