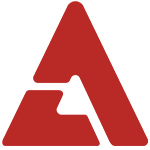 MBLAQ's Lee Joon and After School's Kaeun impressed viewers with their 'lambada' dance on KBS 2TV's 'Music Bank'.

The two idols prepared a special performance for the November 17th 'K-Pop Festival Music Bank in Chile' special of the music show. Their sexy, charismatic dance received cheers from the crowd, and fans also noticed their simple yet chic outfits.

In related news, the 'K-Pop Festival' special has aired from Tokyo, Paris, and Hong Kong in previous years.

Check out Lee Joon and Kaeun's performance below (~1:05)!