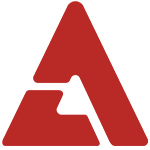 After a few months of limping along with less-than-stellar ratings, MBC has announced that it will be cutting the Sunday evening variety program 'God of Victory' from its lineup.

Competing against heavyweights such as SBS's 'Running Man' and KBS's '1 Night 2 Days', the program - which was inspired by a sketch on 'Infinity Challenge' - pitted two competing teams against each other in a series of games and competitions. Unfortunately, the program failed to gain sufficient ratings, with the numbers staying below the 5% viewership mark for the majority of its run. The cast included high-profile comedians and actors such as Noh Hong Chul, Tak Jae Hoon, and Kim Soo Ro.

"No one has officially said this was the last recording, but we all knew what was coming," said a representative for the program.

The last episode of 'God of Victory' will be aired on November 25th.