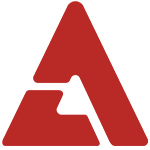 A teaser for the highly anticipated action drama 'IRIS 2' has been released.

The drama features a star-studded cast of Jang Hyuk, Lee Da Hae, Lee Bum Soo, Oh Yeon Soo, Kim Seung Woo, Lim Soo Hyang, B2ST's Doojoon, MBLAQ's Lee Joon, and KARA's Jiyoung. The drama is scheduled to film in Hungary at the end of the month. Additional filming locations include Cambodia and Japan. Not only so, but the drama also features half-Korean / half-American actor David McInnis aiming to attract viewers all over the world.

The teaser video was released during the showcase before their first official filming, and shows the actors involved in intense acting scenes. Actors such as Jang Hyuk, Oh Yeon Soo, Kim Seung Woo, and Lee Joon showed off their skills as veteran action stars, and even action-rookies such as Lee Da Hae and Doojoon worked hard to make the action scenes as natural as possible.

A representative of the drama said, "All the actors are displaying impressive passion for this project. You'll be able to see the beauty of action scenes that you won't see in any other drama or movie."

The sequel to KBS 2TV's critically acclaimed 'IRIS' will start airing on February 13th, 2013.

Check out the teaser below!