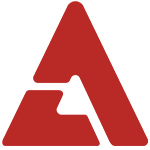 Jinkyung, a former member of the disbanded girl group JQT, has been selected to endorse the school uniform brand 'Michiko London', alongside the brand's current model TEEN TOP.

JQT disbanded in February of this year, and some of the members joined a new group called, S the One. It has been announced that Jinkyung will now be returning to the music industry as well under a new name of Summer ('Yeoreum' in Korean), as part of an upcoming five member girl group in December.

Jinkyung's agency revealed, "Prior to her debut, she received a great opportunity to film a CF with TEEN TOP. Currently, Summer and the five member girl group she is a member of are over 90% complete with their preparations. The only thing left is to film their MV. The members produced and wrote the lyrics [for their songs], they made their own rap lyrics, choreography, and showed their musicality as talented artists. They will begin promotional activities and perform a showcase starting December."