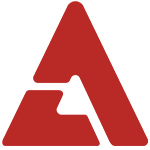 DJ Tukutz complained that his own weight loss was overshadowed by Mithra Jin's.

Epik High was a recent guest on the radio show 'Choi Hwa Jung's Power Time', and the three members talked about various things. At one point during the show they talked about Mithra Jin gaining much praise for losing 15 kg (33 lbs), and the listeners called in saying, "You look so good" and "You got cooler".

Hearing this, DJ Tukutz complained, "I lost 8 kg (17.6 lbs) too, but no one noticed because of Mithra Jin", causing the listeners and DJ to laugh.