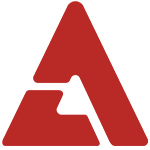 Big Bang's charismatic rapper T.O.P celebrated his 26th birthday (Korean age) in Korea on November 4th!

Fellow member G-Dragon shared the photo above on his Twitter page and simply wrote, "He's Day."

He's Day instagr.am/p/RmQlH0tgK4/

— G-DRAGON (@IBGDRGN) November 4, 2012
The photo shows the rapper staring into the camera and posing with one hand on his chest along with several birthday balloons in the background.
Happy birthday, T.O.P!