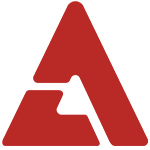 Viewers have apparently been frustrated by the amount of product placement and errors on KBS 2TV's 'Nice Guy'.

During one scene, Song Joong Ki's character received a phone call and heard some shocking news. While he was slowly putting the cell phone back down, viewers couldn't help but notice that the phone was being held upside down.

That wasn't the worst error, however. Viewers expressed their dislike of distracting promotional products in serious scenes.

Moon Chae Won's character wanted to go the beach because of a photo she saw on Song Joong Ki's phone, but the present she received were hiking clothes. She then wore the hiking clothes to the beach. The viewers accepted that hiking clothes could be worn in an everyday manner, but the biggest annoyance they found was with the phone.

Moon Chae Won took a total of eight photos as soon as she got to the beach. Viewers commented that the loud shutter noises disrupted the sad scene. Not only that, but detailed camera angles taught viewers how to turn the phone on, find the camera, take photos, and save them.

Viewers complained, "I'm not saying product placement is bad, but that was sort of random", "All you had to do was take one, but was there a reason to take 8 photos? I was surprised", and "Hiking clothes are okay because they can be worn everyday, but this isn't a cell phone CF... This is too much".

Despite their concerns, the drama has topped other shows in its time slot.

Have those of you who've been watching 'Nice Guy' noticed the same issues?