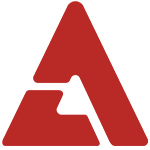 Upcoming female vocal group One Piece has participated in the OST of 'Faith' before their debut next year.

One Piece sang the last OST song for the drama titled "Because It's You", which was released on music sites recently.

"Beacuse It's You" is the love theme song for the main characters played by Lee Min Ho and Kim Hee Sun, and has garnered interest from the viewers of the show when it was played starting in episode 21.

One Piece is a name that is said to signify their intentions as a vocal group to bring the world together as one and is made up of four members.

The girls have already started to make their names known even before their debut through this OST release as well as participating in the concerts of 4men's Shin Yong Jae as well as 'I Am A Singer' concert event.

Check out "Because It's You" below.