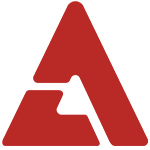 During the most recent broadcast of
Mnet
's '
Superstar K4
', actress
Go Eun Ah
expressed her affection for her friend and Superstar K contestant,
Jung Jun Young
.
[SPOILER AHEAD] After hearing news that they had made it to the 'Top 10' stage of the show, each contestant was given the chance to make their final phone calls before having their cell phones and other restricted items confiscated for dorm life.
Despite previous suspicions of the two being in a romantic relationship, Jung Jun Young still went ahead and called Go Eun Ah before entering into dorm life as one of the 'Top 10' contestants.
During the phone call actress Go Eun Ah stated, "
Hey, don't be embarrassing and get to the end and work hard. This is your last chance. You better work hard and do well.
" To her statement Jung Jun Young, like his four-dimensional self replied, "
I'm sorry, but can you speak a little slower?
"
The conversation ended with Go Eun Ah saying, "
I love you, I love you. Hey, I love you.
" To which Jung Jun Young replied, "
Me too
."
Surprised, a camera staff member asked him, "
[You guys] even say 'I love you'?
" But Jung Jun Young nonchalantly responded, "
Yeah, we've been friends since we were really young.
"
The two had previously denied the dating rumors and the gossip had died down for a while, but with their recent conversation, many are once again speculating that the two are more than friends. What do you think?