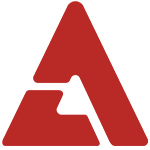 Before embarking on his two-year mandatory military enlistment, Super Junior's Leeteuk has revealed that he will be guesting, one last time, on SBS's 'Star King' - where he had been a fixed cast member previously.

"We are in productive discussion about having Leeteuk participate in the recording on the 29th for 'Star King'," said Leeteuk's agency, SM Entertainment.

His new military buzz cut is expected to be showcased on this episode of 'Star King'. Another factor in Leeteuk's possible guesting role is that the same day will mark Kang Ho Dong's return to the entertainment industry as MC. There are some reports stating that Kang Ho Dong personally requested for Leeteuk to be a guest on his comeback episode.

This episode is scheduled to air on November 10th and Leeteuk is scheduled to enlist on October 30th.