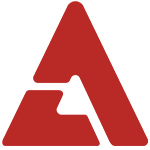 At an event for 'Epik High 99 Club Live' on October 24th, Tablo gave his praises to Lee Hi and stated, "Lee Hi is a really talented singer. After watching her sing, I thought to myself that I want to give her a song."

He continued, "In the midst of those thoughts, I was pleased to have worked with her for 'It's Cold'. Epik High and Lee Hi, I think we connected in some ways."

The behind-the-scenes of the recording of "It's Cold" began playing as Tablo spoke, showing Lee Hi in a t-shirt with her hair tied, seriously working on the composition for the song.

On October 25th, Lee Hi's first teaser image was revealed on YG's official blog, featuring the rookie in a green shirt and chic sunglasses.

More teasers for Lee Hi's title song, "1, 2, 3, 4", will be revealed over the next 4 days, showing a new side to the highly anticipated rookie. It was also revealed that "1, 2, 3, 4" was produced by YG producers CHOICE37 and Lydia, who produced Big Bang's "Bad Boy" and G-Dragon's "One of a Kind".