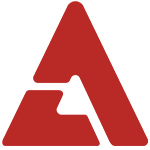 Earlier, it was mentioned that Shinhwa's Minwoo will be returning as the solo artist 'M' to perform a solo concert this Christmas. Since then, more details about the concert have been revealed.

The concert will be entitled, 'M Lee Min Woo Christmas Live Concert', and will be held on December 23rd and 24th at Seoul's Yonsei University. This will be Minwoo's first solo concert in almost three years since his 'M's Suite Room' concert back in 2010.

Minwoo shared, "As this is my first concert in a long time as 'M', I am always nervous and excited. I am currently doing my best to practice all of the aspects including singing, dancing, and performing to give the best performance so I ask for your love and support."

Ticket reservation for the 'M Lee Min Woo Christmas Live Concert' will begin on November 2nd at 8PM KST through Interpark's homepage.