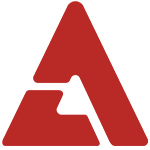 After Moon Geun Young was previously spotted filming for 'Running Man', the show has revealed still cuts of the upcoming episode featuring the actress!

The actress showed off her cute "sexy" dance during the dance segment of the show while Yoo Jae Suk shocked everyone with his own dance.

When Moon Geun Young first made her surprise appearance, the cast members couldn't hide their excitement as they exclaimed, "Our Geun Young is here!" while Kim Jong Kook confessed, "Seeing my ideal type [Moon Geun Young] in person is making me nervous."

Seeing the 'Tiger' visibly nervous, the other members commented, "I have never seen Kim Jong Kook so shy" and "He must really like her."

The actress pleased the cast members as she revealed herself to be an avid viewer of the show and stated, "I will do my best for this recording."

This episode will split the cast into two teams: Moon Geun Young's team and Song Ji Hyo's team. While carrying out their given mission, everyone will also keep their eyes open for the secret "x-man" member who will be carrying out a separate mission.

This episode will air on the 7th so be sure to check it out!