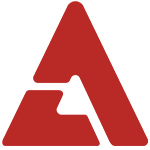 miss A's Suzy gained the title of the 'Nation's First Love' due to her role in the movie 'Introduction to Architecture'.

Recently in an interview with Osen, Suzy stated, "I didn't know the movie would do so well, and I didn't really realize it. My fanbase has grown larger, but I didn't know I would have such good luck. I'm thankful for having been given the embarrassing title of 'Nation's First Love'. But that's just an image from the movie. I will try hard to live up to the expectations of everyone".

Even with more plans for acting, the idol stated she still enjoys singing more. She said, "As I was acting, whenever I was able to perform on stage I was so happy. Since I am still just beginning as a singer and have a lot left to learn, I was disappointed I didn't have much time to practice. I also thought that it's pretty difficult to carry out two different careers".

Suzy, who has been working constantly as an actress, will be making a comeback on the 15th with miss A's new album 'Independent Women pt.III'. The singer introduced the title song "I Don't Need a Man" as "a song for the women who are living strongly by themselves with pride in their work, whether they make a lot or a little".