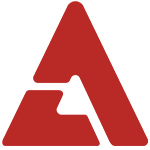 It has been revealed that SM Entertainment founder and Chairman Lee Soo Man may have had a private meeting with Yoo Jae Suk.

According to a source in the broadcast industry, Lee Soo Man personally gave a phone call to Yoo Jae Suk last month in order to set up a private meeting. The two did not meet as friends, but as potential colleagues and shared a 'deep conversation'. Lee Soo Man reportedly explained his business vision and tried to recruit him to join SM Entertainment. Because Yoo Jae Suk has such a careful personality, he did not talk about nor reveal this meeting to anyone. When SM Entertainment was asked about this potential private meeting in September, they revealed that they did want to recruit Yoo Jae Suk, but that was a long time ago. They rejected that it had happened recently, because there was no chance of it being carried out.

If SM Entertainment had succeeded in recruiting Yoo Jae Suk, the company alone would house both Nation MC powerhouses in Kang Ho Dong and Yoo Jae Suk, along with other strong names in MCing such as Lee Soo Geun, Kim Byung Man and Jun Hyun Moo.